教練學、註冊企業教練、個人發展教練、事業發展教練、註冊人生教練、註冊行政教練、認證專業教練培訓課程
Coaching, Corporate Coaching, Personal Coaching, Career Coaching, Life Coaching, Certified Coach Training Programs

c
The Excel Centre
Dr. Keith To's Program
We do not train, we develop people!
We do not help you, you help yourself to help more others helping themselves!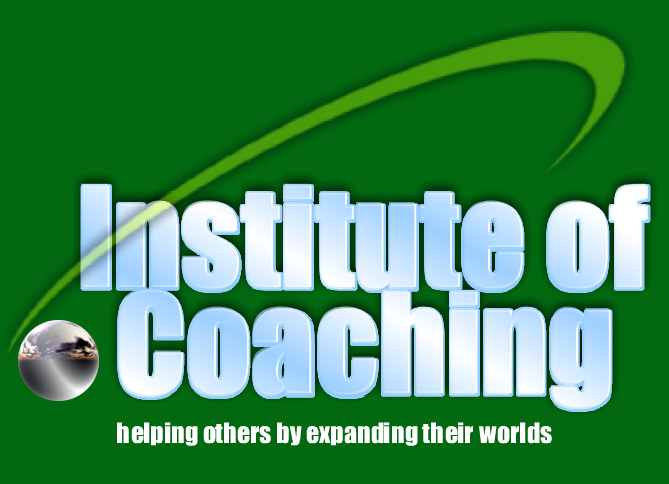 Institute of Coaching

Training Coaches in Hong Kong since 2000


Our programs are approved by the Association of Coaching & Training.

The Institute of Coaching is the very first to introduce professional coaching into Hong Kong. We train more coaches than anyone else in Hong Kong since 2000! We graduated more than 2,510 well-trained Registered & Certified Coaches in the past years!!!

Coaching will be the leading people-helping and management skill of the 21st century. Unlike many so-called "coach trainings", we are teaching "real" coaching in our programs.

We train you how to help your clients to uncover what they are not aware of, their blind spots. This new awareness brings them new ideas, new understandings and new solutions to their problems, new development opportunities, new capabilities and new insights to their lives, work, career and business.

The Institute of Coaching trains you to be a Business, Personal, Career and Life Coach. To ensure quality of training, we offer most of our programs only once 3-4 years. Don't miss it.

In each program, we are teaching different systems of coaching so that you can equip yourself with a wide range of techniques and knowledge to help your clients and yourself.

All programs are conducted in Chinese Cantonese.


1. Registered Life Coach

Next Class: starts Dec 2020

Our newest coach training program. It will only conduct once every 4 years.

Key to having a great life is not about extending, but expanding. You will learn how to helping your clients to expand both the depth and the scope of their lives.

By the way, this is not an easy program. You are going to learn how to coach people to great depth using our Depth-Conversation Methodology!

Schedule & More Details


2. Registered Personal Coach

Next Class: Dec 2021

This program only conducts once every 4 years.

You are going to learn how to help others to improve and develop. You will enjoy the wonderful work of assisting your clients to face and tackle personal problems, crisis and opportunities.

By the way, this is not an easy program. You are going to learn how to coach people to great depth!

Schedule & More Details


3. Registered Executive Coach Program

Next Class: Dec 2022

A completely new program to let you master executive coaching.

Unlike other forms of coaching, executive coaching is the art of delivering rapid results, which is especially important for today's fast moving world.

You are going to learn both the Instant Coaching and In-depth Coaching at the same time. Quick and deep results is nowadays' new standard.

Schedule & More Details in Chinese


4. Registered Career Coach

Next Class: Dec 2023

This program only conducts once every 4 years.

Help yourself and others in Career Development. Great qualification for Human Resources, Teaching and Career Related Professionals. If you are serious about enhancing your own career, this Registered Career Coach Program is a must for yourself, too!

Schedule & More Details in Chinese


5. Corporate Coach Program

Next Class: Discontinued


6. New: Certified Development Coach

Next Class: 2020

This is our most advanced training program for our graduates of the Corporate Coach Program, Registered Career Coach, Registered Life Coach , Registered Executive Coach and Registered Personal Coach Programs.

In this newly-designed certified coach program , you are going to grow your capability in coaching others, including your clients, colleagues, friends and your own self.

We adopt a developmental approach in this program, that is, you are going to be trained to develop yourself and others, individuals and organizations.

Only conduct once every 3 to 4 years.

Schedule & More Details


7. Coaching Essentials - Core Coaching Skills Certification

Next Class: Oct 2020

Our brand-new foundation level coaching program. You are going to learn how to coach and master the key principles behind coaching!

This is a short course of 12.5 hours because we include only the essentials. It is the essentials that can make a difference between a great coach and a mediocre one. Furthermore, you are going to master all the core skills of professional coaching.

If you wish only to attend just one coaching program, this will be your choice to become a successful coach.

Schedule & More Details


8. Coaching Excellence - Foundation Professional Coaching Certification

Next Class: Oct 2022

One of your best first step into the world of professional coaching!

You are going to learn all the foundations of coaching to become a successful coach. You can then coach to bring out excellence from your clients. This is our 18th intake and more than 2,410 graduates have already gained so much insight from this Program!

I can guarantee you you can learn much more than courses double, treble our fee. You will master the Feedback Loop Technique, Fulfill Coaching Model, Clean Feedback, Clean Disclosure, and much more.

Schedule & More Details






The Excel Centre

Association of Coaching & Training

>210 Articles on Coaching by Keith To

Ideas & Thoughts of Keith To

Free Download of >30 Hours of Audio Recording

Contact Us

Free Resources Area

Dr. Keith To Website






Coach Training Programs / Training Courses offered by the Excel Centre & Dr. Keith To in Hong Kong:Coaching | Business Coaching | Corporate Coaching | Personal Coaching | Career Coaching | 教練 | 商業教練 | 個人發展教練 | 事業教練 | Registered Personal Coach | Registered Career Coach | Registered Life Coach | Registered Executive Coach | Certified Professional Coach | 註冊個人發展教練 | 註冊事業發展教練 | 註冊人生教練 | | 註冊行政教練 | 認證專業教練


Free Subscription to the Quarterly Excel Your Life Email Newsletter - Send a Blank Email to excelcentre-subscribe@yahoogroups.com