身心語言程序學、催眠、催眠治療學、教練學、輔引學培訓課程
Training Programs for NLP, Hypnosis, Hypnotherapy, Hypnotherapist, Coaching & Facilitation by Dr. Keith To


The Excel Centre
Keith To's Training Program
We do not train, we develop people!
We do not help you, we help you to help more people helping themselves!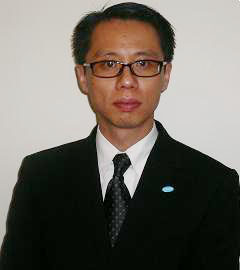 課程中文簡介

Our Principle

The world is already too complicated, we do not need more complicated webpages.
We make our web pages and training programs as simple as possible!

請按下列連結,參閱陶兆輝部份主要課程的中文簡介:

1. 第十九年度:身心語言程序學執行師課程

2. 第十七年度:註冊催眠治療師課程

3. 第十六年度:註冊企業教練資格課程 Corporate Coach Designation Program

4. 三年一度 第六屆:高階催眠治療師課程

5. 兩年只辦一次:輔引師資格課程 Facilitator Program

6. 蘊蓄展策師課程

7. 更多陶兆輝課程




Contact Us

> 1,710 Articles on Development: Ideas & Thoughts of Keith To
Personal Development Conversation 360

Free Audio Recordings of Dr. Keith To's Programs

Free Resources Area

Dr. Keith To Website

The Institute of Mental Technology

令你開心快樂的網頁 (放心,不是廣告)

Training Programs of Dr. Keith To (Chinese)


Email Dr. Keith To at ask@keithto.com for enquiry and visit Dr. Keith's Website to get more free personal and business development information.